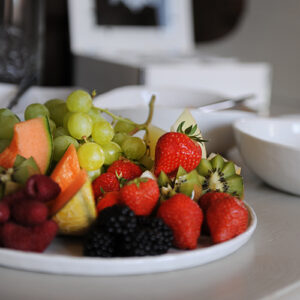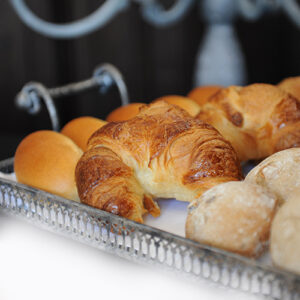 No need to stay overnight to enjoy our extensive breakfast buffet.
Our buffet consists of homemade brown bread, an assortment of oven-fresh rolls and pastries, eggs and bacon (cooked to order), various types of cheeses and cold meats, French cheeses, tomato mozzarella, smoked salmon, sweets including homemade jams, chocolate, honey, syrup and sprinkles, fresh fruit, homemade waffles and spicy shortcrust biscuits (speculaas), yoghurt and Actimel, cornflakes and homemade granola, coffee, tea, chocolate milk, waters and freshly squeezed juice.
Come and enjoy our breakfast buffet for €30 per person (Sundays and public holidays: €35 per person)
Also available as takeaway for €32.50 per person.
A glass of Cava is a must!
Mondays to Fridays from 7:30 am to 9:30 am
Saturdays and Sundays from 8:30 am to 10:30 am
Only by reservation on 011/910.923 or at villa@saporis.be
We also have gift vouchers for breakfast or overnight stays!