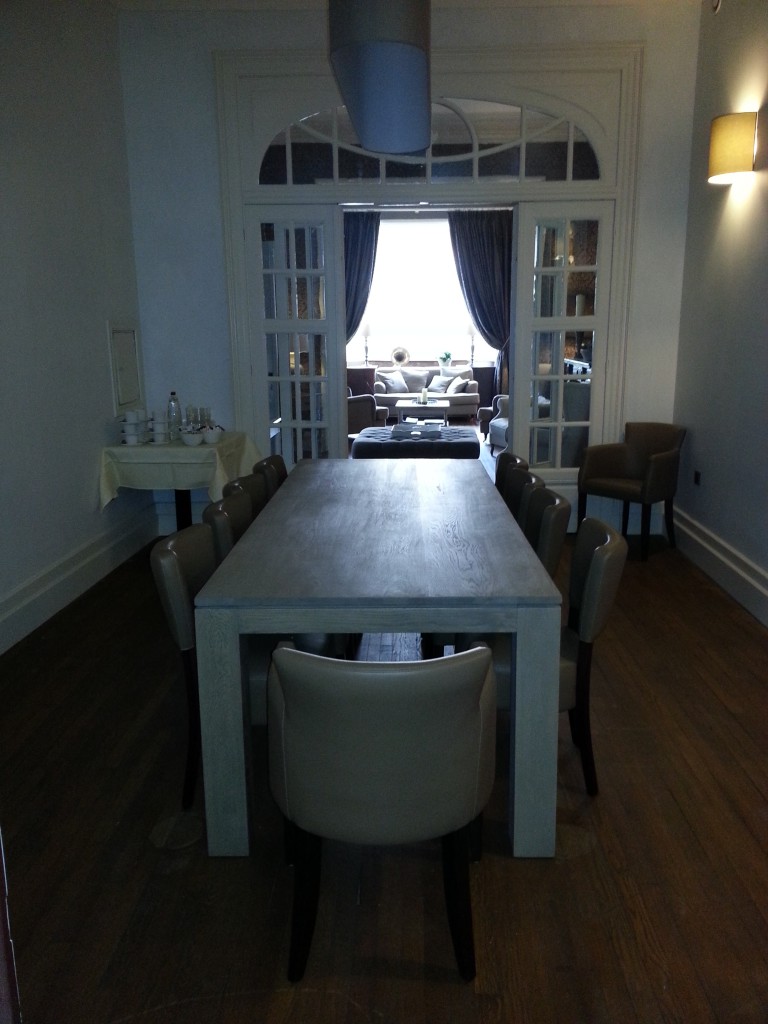 Are you looking for a tranquil and stylish meeting room close to the centre of Hasselt with accompanying parking? Saporis is the ideal venue for board meetings, brainstorming sessions, breakfast appointments or other meeting purposes. Our meeting room has an adjoining large lounge that can also be used. We provide all the required materials for this purpose, including flip charts, projectors and water during the meeting. All this in a stylish yet tranquil setting that is sure to leave an impression on you and your clients or colleagues.
Room hire
Maximum 6 people:
for 8 hours                          € 250
for 4 hours                          € 150
From 6 to 12 people
for 8 hours                          € 320
for 4 hours                          € 190
More than 12 people on request
Prices include the use of a flip chart, projector and water during the meeting. We're more than happy to tailor our quotation to your wishes, including coffee breaks, hot or cold lunch and closing drinks with snacks.
Would you like to book a meeting room?
Click on the button to book one.